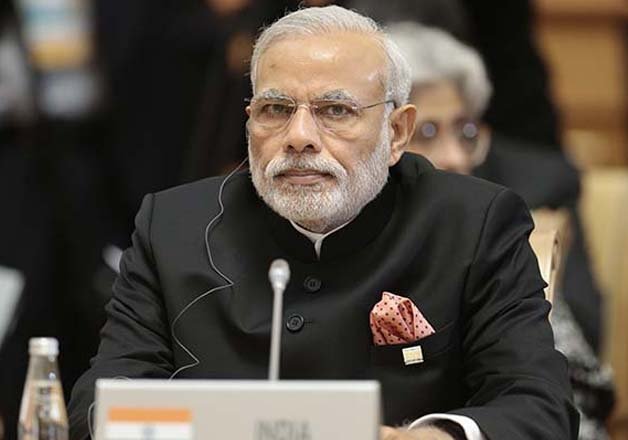 Antalya: Prime Minister Narendra Modi arrived in Turkey's Mediterranean city of Antalya on Saturday after a three-day visit to Britain for the annual G20 Summit meeting that gets underway on Sunday.
Prime Minister is likely to raise issues related to terrorism, climate change and global cooperation to unearth black money, among others, during the two-day G-20 Summit
"After a successful bilateral visit to UK, it's time for the G20 Summit in Turkey. @G20Turkey2015," PMO India tweeted soon after Air India One landed.
"Merhaba Antalya! PM @narendramodi arrives in Turkey to attend @G20Turkey2015 on the second leg of his tour," Vikas Swarup, spokesperson in the external affairs ministry, tweeted.
French President Francois Hollande has cancelled his visit to the meet in the wake of the deadly terror attacks in Paris on Friday night.
In the aftermath of Paris attack, terrorism is expected to dominate the G20 meeting, a gathering of the world's top 20 economies who meet every year to discuss the global economic agenda.
Paris attacks are certain to push all topics including Europe refugee crisis, Syrian civil war,ongoing tensions in the South China Sea to the side, at least temporarily, as world leaders confront the scale of the terrorist attacks in the French capital
Leaders expected at the G20 Summit include US President Barack Obama, Russian President Vladimir Putin, British Prime Minister David Cameron, German Chancellor Angela Merkel and Chinese President Xi Jinping.
Besides India, France, the US and Turkey, the G20 comprises Argentina, Australia, Britain, Brazil, Canada, China, Germany, Indonesia, Italy, Japan, Mexico, Russia, Saudi Arabia, South Africa, South Korea and the European Union.
Originally formed at the level of finance ministers and central bank governors in 1999 after the East Asian economic crisis, the G20 assumed significance after its elevation to a summit-level forum in 2008, following the global financial crisis.