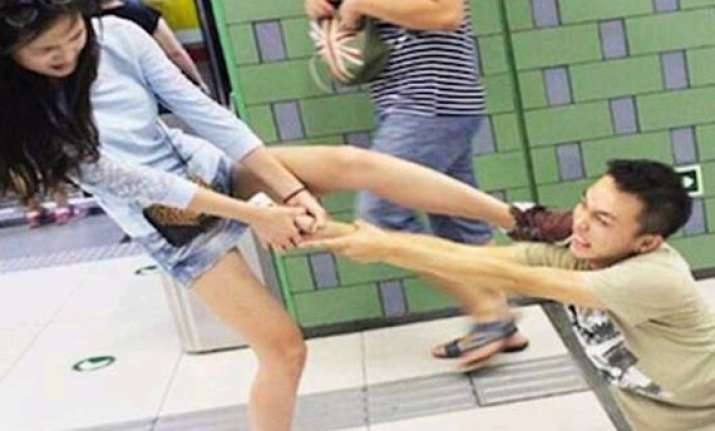 New Delhi: In a bizarre display of affection in the public, a fuming girlfriend dragged her sobbing partner off a crowded train by his mobile phone because he wouldn't stop texting.
A passenger recorded and uploaded the scene via cell phone at Beijing Metro Line 10, where the young woman dragged her boyfriend on board a train despite the man almost being squeezed in between the closing doors.
According to the woman, her boyfriend is a cellphone addict who isn't willing to work.She was furious at the moment and was urging him to go make some money.
The video aroused hot discussion on Weibo as several netizens expressed shock at how powerful the "pretty and effeminate" woman looked while dragging her boyfriend around.
Some users questioned if the couple was just acting for business ads or performing an experimental play.