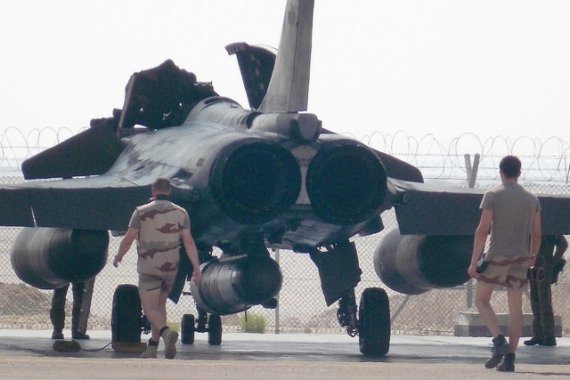 Paris: France has decided to deploy six Mirage fighter jets in Jordan to back missions against the Islamic State (IS) terrorists in Iraq.
"There were nine Rafale (jets) in the UAE and they will be reinforced with six Mirage fighter jets in Jordan to support our action," Xinhua quoted the French defence minister Jean-Yves Le Drian as saying on Wednesday.
"The successes (have) become possible thanks to the coalition's air support and France is playing a leading role in the coalition, " he added.
Earlier on Wednesday, two Rafale jets, alongside coalition planes, struck trenches used by IS militants in the northern Iraqi city of Kirkuk.
In September, France joined the US-led military offensive against IS fighters in Iraq, where the militants had seized major towns and threatened the region's security.