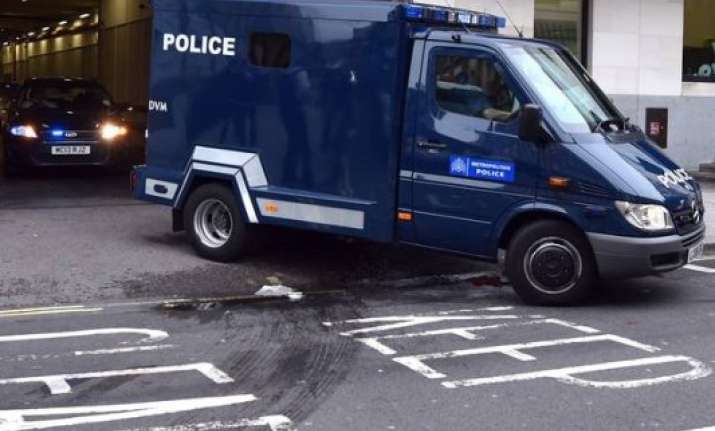 London: Four men have been charged with intending to commit terrorist attacks on British police and army barracks in London, the Metropolitan Police said on Friday.
Tarik Hassane, 21, Suhaib Majeed, 20, Nyall Hamlett, 24, Momen Motasim,21, all from west or northwest London, faced a total of 21 charges, xinhua reported citing the police.
The charges included alleged "hostile reconnaissance" of the Shepherd's Bush police station and the White City Territorial Army Barracks in the city.
The suspects were remanded in custody after appearing at Westminster Magistrates' Court, according to the police.
They were scheduled to appear at the Central Criminal Court of England and Wales, commonly known as the Old Bailey, Oct 27.
The men were also suspected of pledging allegiance to the Islamic State(IS), setting up "methods of secret communications" and entering into "covert discussions."
A fifth man, Nathan Cuffy, 25, has been accused of committing firearms offences.
The charges came after terrorism related arrests in London over last two weeks.
Prosecutors said the offences allegedly took place between July and October this year.