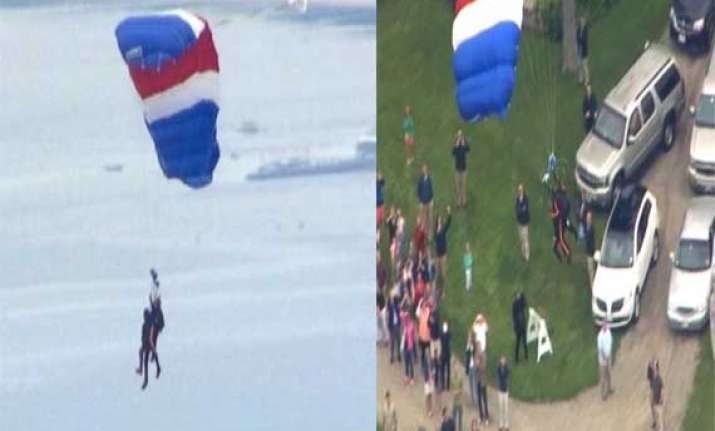 New Delhi: Former president George H. W. Bush may be wheelchair bound, but he didn't let that stop him from jumping out of a helicopter.
'41 celebrated his 90th birthday with a tandem skydive near his summer home in Kennebunkport, Maine Thursday.
The former president was seen landing with a red, white and blue parachute. A Bush spokesman told the Associated Press that he landed safely.
Bush was scheduled to take off at 10:45 a.m. from Walker's Point in Kennebunkport, Maine, where the Bush family owns an estate.
He performed a tandem jump with members of the All Veteran Group, former U.S. Army Golden Knights members, according to a press release.
Bush is no skydiving novice — the jump was his eighth, according to the release. He did a jump on his 80th and 85th birthdays, and said two years ago that this will be his last one.
"I've got one more in me," he told his granddaughter, Jenna Bush Hager, when he was 88.
The president said he likely developed an interest in skydiving after his first jump — when, as a 20-year-old pilot in World War II, he had to parachute when his plane was shot down over the Pacific on Sept. 2, 1944.