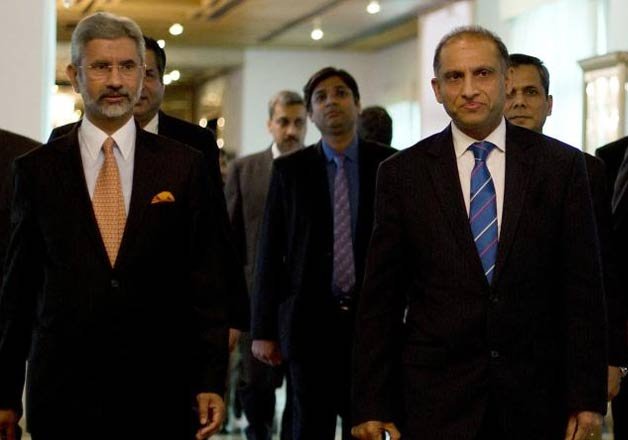 Islamabad: Indian High Commissioner to Pakistan Gautam Bambawale on Monday said that Foreign Secretary-level talks between India and Pakistan would be held soon and that the two sides are in constant touch. He, however, maintained that no dates have been set for the talks.
"I cannot give any particular date for the Secretary- level talks, but Foreign Secretaries from both countries are in constant contact," he said.
Gautam's remark came at a time when India's leadership remains convinced that Pakistan has not done enough in Pathankot terror attack investigations to go ahead with the talks.
The ambassador also noted that the talks are not linked with the ongoing investigation into the Pathankot attack.
The scheduled meeting between Foreign Secretaries of Pakistan and India was postponed after the January 2 Pathankot attack for which India blames Pakistan-based terror group Lashkar-e-Taiba. India had linked the resumption of the Foreign Secretary-level talks to action by Pakistan against JeM chief Maulana Masood Azhar who masterminded the attack.
Bambawale, who arrived in Pakistan last month to assume the charge of the High Commission, said that the National Security Advisers of the two countries were in touch over the Pathankot attack.
Further, stressing upon measures to improve bilateral trade, Gautam said that economic cooperation would help India and Pakistan come closer. "Trade and economic interdependence should be developed between both sides. It will reduce the danger of confrontation," he said.
The immigration process between both states also needs to be made easy, he said, adding that 'citizens of both countries travelling to the neighbouring state would help build trust'.