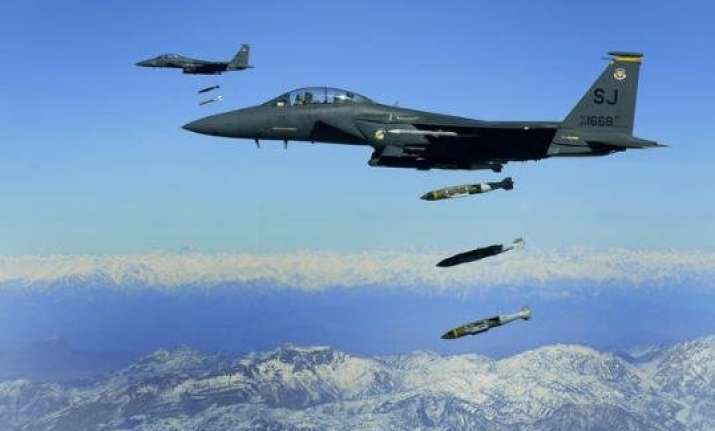 Damascus: At least five civilians were killed Saturday during airstrikes carried out by US forces against the Islamic State (IS) in Syria, Xinhua reported.
Three people, including a teenager were killed in a village outside the city of Shadadi in Hasaka province, the Syrian Observatory for Human Rights (SOHR) said.
In the province of Deir al-Zour, two men were killed and three injured near the village of Khusham, the Observatory said.
Meanwhile, clashes continue between the IS and the Kurdish People's Protection Units (YPG) in the city of Kobane.
The YPG fighters have managed to recapture a radio station building in western Kobane.
The IS unleashed its wide-scale offensive against Kobane, bordering Turkey, Sep 15 in a bid to capture the city which would enable the IS to stretch its territory to areas close to Turkey.
The IS has captured more than 300 villages around the city and managed to storm it after forcing over 160,000 people to flee to Turkey.