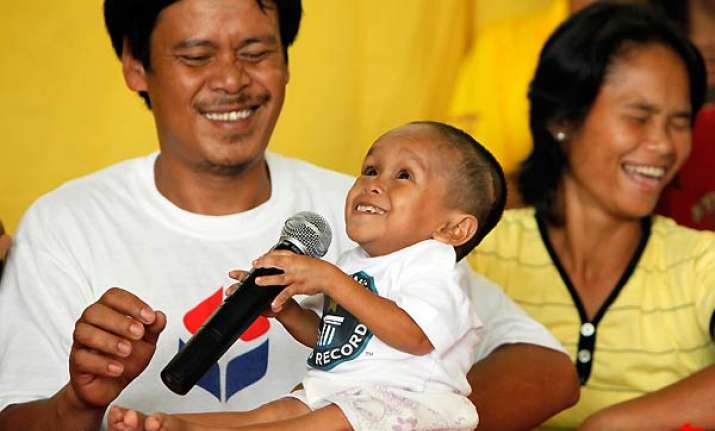 Kuala Lumpur, Jun 13:  Measuring just 59.93 cm (23.6 inches), Junrey Balawing, a Filipino who turned 18 on Sunday,  was declared the world's shortest man, taking over the title from a tiny Nepali.
Son of a Filipino blacksmith, Balawing stopped growing when he was a toddler. Balawing was born in the rural town of Sindangan on the Philippines' southern island of Mindanao.


When he reached the age of two, he fell always sick and showed signs that he was no longer growing anymore.

His parents had him checked by doctors but to no avail, 'Manila Bulletin' reported.


Unable to find any medical remedy for Balawing's physical condition, his parents slowly learned to accept their son's fate, it said.

 In 2010, the Guinness Book of World Records had declared Khagendra Thapa Magar of Nepal who measured 67 cm as the world's shortest man.
Balawing, wore infant-sized shoes and a white shirt emblazoned with the Guinness seal underwent three sets of official measurements by the Guinness adjudicator to confirm his height.  PTI