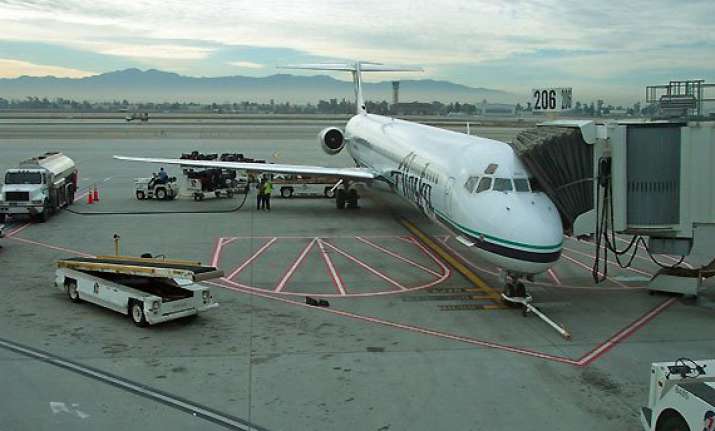 Los Angeles:  Authorities are investigating an explosion at a Los Angeles International Airport terminal that caused up to four flights to be delayed.
The small blast occurred in an airport bathroom that is off-limits to passengers.
The explosions prompted the airport to halt departing flights for hours while police investigated.
Airport police Sgt. Karla Ortiz said the explosion at Terminal 2 was reported around 7 p.m. Sunday.  
She said she didn't have immediate information on what caused the blast, or how severe it was, and referred questions to the FBI which is handling the investigation.
A call to an FBI spokeswoman wasn't immediately returned.
Ortiz said the explosion prompted airport officials to temporarily halt security screening, which led to the delay of up to four departing flights.
No one was injured and no arrest was made.