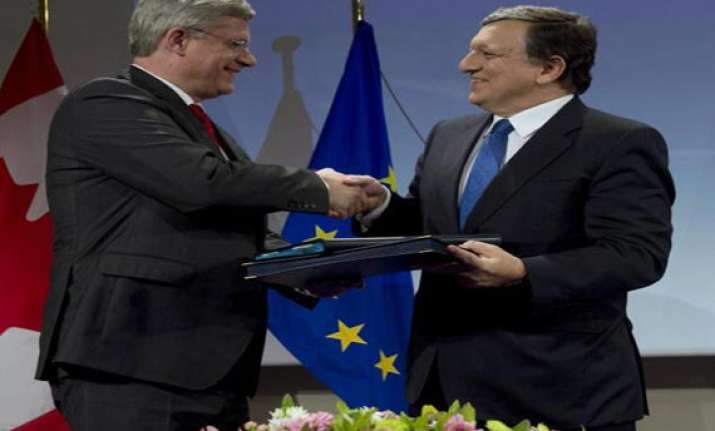 Brussels: The European Union (EU) and Canada on Friday reached an agreement on their free trade deal, aimed at boosting the two sides' economic growth.
European Commission President Jose Manuel Barroso and Canadian Prime Minister Stephen Harper reached a political agreement on the key elements of the free trade agreement, the Comprehensive Economic and Trade Agreement (CETA), reported Xinhua citing a European Commission release.
Mr. Barroso described the agreement as "highly ambitious" and "great importance" for the EU's economy.
"Canada is one of the most advanced economies in the world. This agreement will provide significant new opportunities for companies in the EU and in Canada by increasing market access for goods and services and providing new opportunities for European investors," Mr. Barroso said.