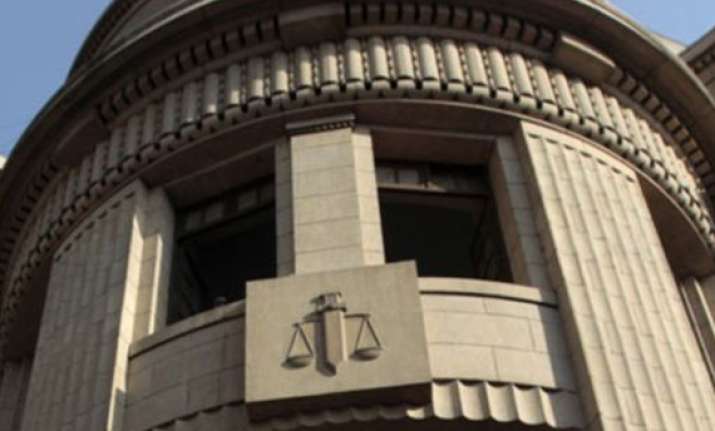 Cairo, Jun 14: Egypt's Supreme Court today ruled that general elections held last year were "unconstitutional" and ordered the dissolution of the Islamist-dominated lower house of parliament, sparking fresh turmoil in the politically divided nation.
The Supreme Constitutional Court, however, allowed Hosni Mubarak's last Prime Minister Ahmad Shafiq to stay in presidential race.
"The constitutional court ruled unconstitutional some articles of the parliamentary election law related to the direct vote system," state news agency MENA reported, referring to the third of seats elected on a first-past-the-post system.
The ruling came after a lower court verdict said that the principle of equality was violated when parties fielded candidates for the third of seats set aside for independent candidates.
This might mean the entire parliamentary elections are to be repeated. Parliament is expected to be suspended until new elections are held for these seats.
Reacting to the controversial order, the Supreme Council of the Armed Forces, the country's ruling military council, said that if any part of the parliament is illegal, then the entire body should be dissolved.
The court also rejected a law which would have barred Shafiq out of the Egyptian presidential race.  The ruling would allow Shafiq to contest the presidential runoff on Saturday and Sunday against Islamist Mohammed Morsi despite a legislation banning old regime figures from running for office.
Shafiq welcomed the court rulings in a conference before his supporters, saying an "era of political score settling" was over. "The message of this historic verdict is that the era of political score settling has ended," Al Jazeera channel quoted Shafik as telling his cheering supporters here.  "The court has confirmed my right to participate in the election and reinforced the legitimacy of this election."
The disenfranchisement law prohibits high ranking officials of the former regime from running for high level official posts.
The rejection of the law was received by angry protesters and angry Muslim Brotherhood members who had surrounded he premises of the High Commission for Presidential Elections chanting against the commission as it refused to give them the database of voters.
The Muslim Brotherhood is also calling their candidate Mursi the rightful president.
Meanwhile, a senior Muslim Brotherhood leader said the court's order was a "military coup".
The court ruling were "a complete coup through which the military council erases the most honourable period in this nation's history," said Mohammed al-Beltagi, a senior lawmaker with the Brotherhood's Freedom and Justice Party.