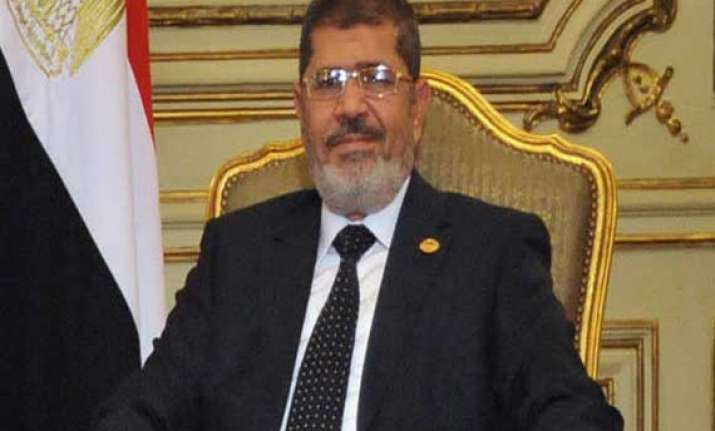 Cairo: The Egyptian prosecution ordered on Wednesday to temporarily detain former Islamist president Mohamed Morsi for 15 days on charges of leaking "national security documents" to Qatar, media reported.
The documents were leaked by the ex-president during his one-year rule through Doha-based pan-Arab Al Jazeera channel, the country's official MENA news agency reported.
Morsi is currently in custody for more than a year over a number of charges including inciting violence against protesters, insulting the judiciary, jailbreak and espionage, Xinhua reported.
Since his removal by the military in July 2013 following mass protests against his rule and Muslim Brotherhood group, the new leadership has waged a massive security crackdown against Morsi's loyalists, which left at least 1,000 killed and thousands more arrested.
Ex-military chief Abdel-Fattah al-Sisi, who led Morsi overthrow, has recently been elected as the country's new president.