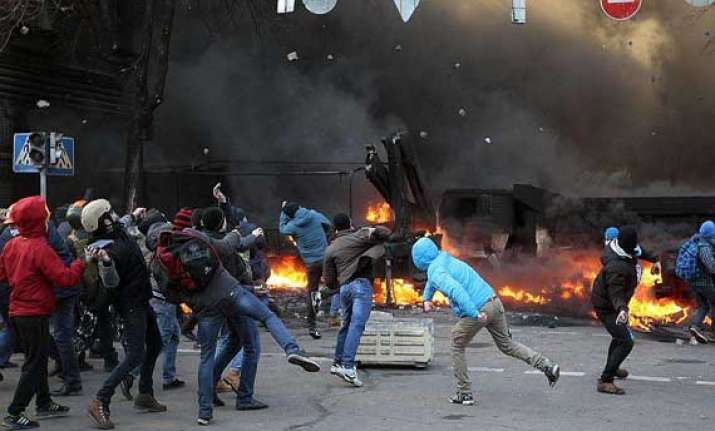 Kiev: Ukraine's brittle truce shattered today in fierce clashes between baton-wielding protesters and riot police that claimed at least 27 lives just as EU envoys were holding crisis talks with the embattled president.
Bodies of anti-government demonstrators lay amid smoldering debris after masked protesters hurling Molotov cocktails and stones forced gun-toting police from Kiev's iconic Independence Square - the epicentre of the ex-Soviet country's three-month-old crisis.
The retreating police unleashed a hail of rubber bullets on protesters as plumes of acrid smoke billowed into the air amid the explosions of stun grenades.
The lobby of the Ukraina hotel overlooking the square was turned into an impromptu morgue. Bodies of seven dead protesters lay side by side under white sheets on the marble floor in front of the reception desk.