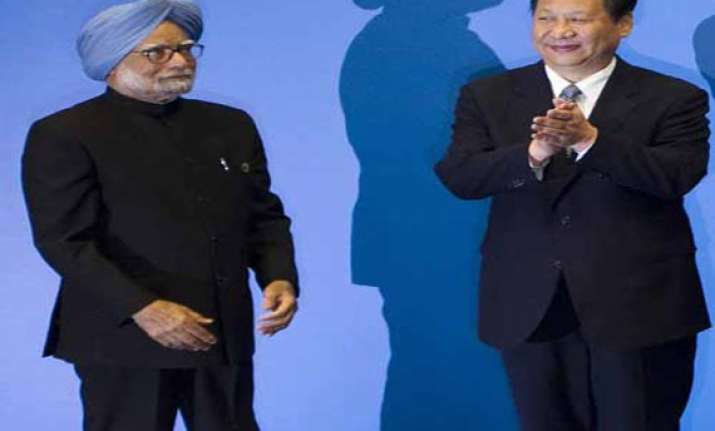 Beijing, May 19: As Premier Li Keqiang left here for India, China today said that if the two Asian giants "tango" together, the BRICS grouping would get a boost and efforts to safeguard the rights of developing countries strengthened.
In its second commentary in as many days, state-run news agency Xinhua said Li headed for India tour, his first after he took over as Premier and weeks after the meeting between Prime Minister Manmohan Singh and Chinese President Xi Jinping in Durban on the sidelines of the BRICS summit held in March.
"Such a short time interval in top-level contacts between the two Asian giants gives the impression the Chinese dragon and the Indian elephant are about to tango toward better ties and closer cooperation. And such a prospect would also bring extra glamour to multilateral frameworks such as BRICS, in which China and India are major players," it said.
"Visionary leaders in both countries have realised the world has sufficient room for the development of China and India, and the two neighbours share vast common interests, despite their lingering border issues and the much-hyped China-India rivalry for regional primacy," it said in the commentary titled 'Closer ties between China, India to add extra glamour to BRICS'.
The commentary came just after Li left for New Delhi for a three-day visit this morning. Premier Li's visit to India is at the invitation of Prime Minister Manmohan Singh.
"As much of the developed world is occupied with economic woes, BRICS, the grouping of five leading emerging economies - Brazil, Russia, India, China and South Africa - is now in a unique position to push for greater say for developing countries in global economic governance.
"A stronger partnership between China and India, both boasting amazing economic records in recent years, will give the BRICS a powerful thrust toward a more prominent role," it said.
"And BRICS, which has already made headway in bringing positive changes to the existing global order, will definitely shine brighter if New Delhi reciprocates Beijing's latest initiative for closer ties," the report said.