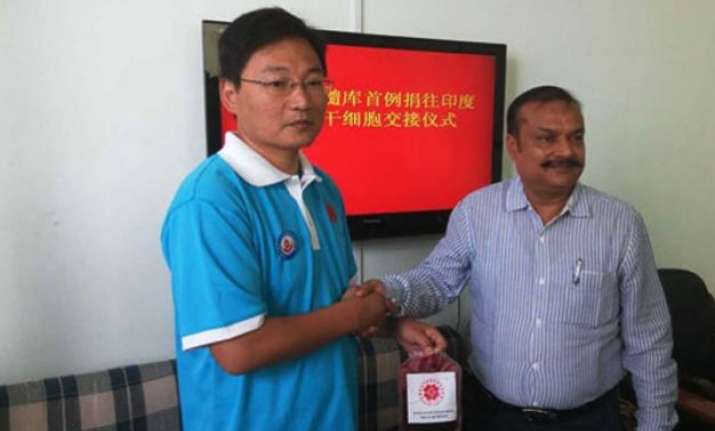 Beijing/New Delhi: The stem cells donated by a Chinese man have been transplanted into a 16-year-old Indian boy suffering from blood cancer, in what could be the first of its kind case involving a patient from India and a donor from China.
The transplant took place yesterday in Delhi, shortly after the stem cells arrived in India from China.
Vimarsh Raina, a medical expert in New Delhi who helped with the operation, said the Indian teenager is in stable condition, state-run China Radio International (CRI) reported.
The donor, 37-year-old volunteer of China Marrow Donor Programme (CMDP), said he never expected to save a foreigner when he joined it in 2012.
"It's unexpected to have my bone marrow samples matched with a foreign person. It's a gift for my life. As the father of a 12-year-old child, I understand the feelings of the Indian boy's parents. I just wanted to help," the donor said.
The chance of two non-relatives having stem cells matched can be less than one in tens of thousands, the report said.
Dr Raina told PTI in India the stem cell database is poorly maintained so we had to look for a foreign donor.
Then we checked China's database and found a match