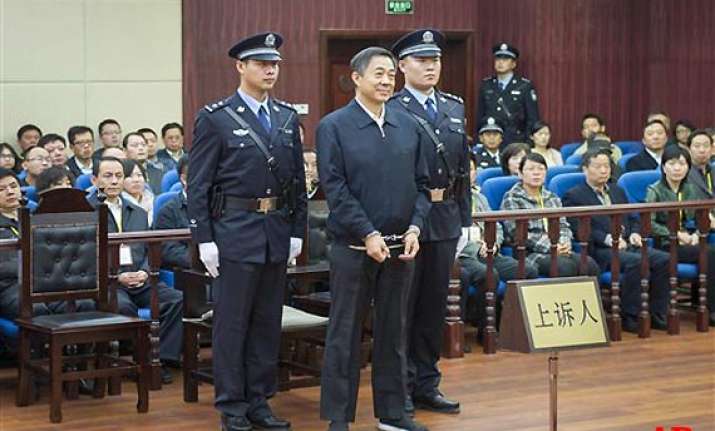 Beijing : A court in China Friday rejected disgraced Chinese politician Bo Xilai's appeal and upheld the original sentence of life imprisonment for bribery, embezzlement and abuse of power.
The Shandong Higher People's Court Friday rejected Bo Xilai's appeal.
The Jinan Intermediate People's Court sentenced Bo, former secretary of the Chongqing Municipal Committee of the Communist Party of China (CPC) and former member of the Political Bureau of the party's Central Committee, to life imprisonment Sep 22, reported Xinhua.
According to the original verdict, Bo was found guilty of accepting bribes totaling more than 20.44 million yuan (about $3.3 million), embezzling 5 million yuan and the circumstances of his abuse of power were described as "very serious".
He was sentenced to life in prison for accepting bribes, with his political rights deprived for life and all personal assets confiscated. He was sentenced to 15 years in prison for embezzlement and had personal assets of 1 million yuan confiscated. Bo was sentenced to seven years imprisonment for abuse of power.