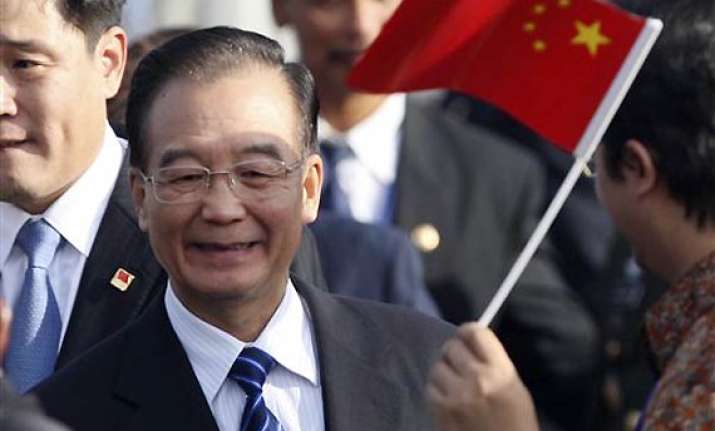 Nusa Dua (Indonesia), Nov 18: Chinese Premier Wen Jiabao warned today against outside interference over the South China Sea dispute, in a challenge to Washington which wants to broach the issue at an Asian summit. 

"External forces should not use any excuse to interfere," he said in a speech at China's meeting with Association of Southeast Asian Nations (ASEAN) leaders in Indonesia, without directly mentioning the United States. 

"The dispute on the South China Sea is a matter that been going on for years. It should be resolved by the relevant sovereign states through friendly consultation and discussion directly," said Wen in a speech released by the state news agency Xinhua.

Several Asian nations have competing claims over parts of the South China Sea, believed to encompass huge oil and gas reserves, while China claims it all. One-third of global seaborne trade passes through the region. 

Amid complaints from the Philippines and Vietnam that China is being more aggressive in asserting its territorial claims, Wen insisted it had only peaceful intent.

"China will never seek hegemony and we are against any hegemonic behaviour," he said, adding that his country will "forever be a good neighbour, good friend and good partner of ASEAN".

The South China Sea is a vitally important trading route for the US, which has signalled it will raise the issue during the talks with ASEAN leaders this week, despite Beijing insisting it is not an appropriate topic for discussion. 

Wen said China was willing to work with ASEAN countries towards a set of guidelines for implementing a 2002 Declaration of Conduct on the South China Sea. 

"This is a consensus between China and the ASEAN countries," said the Chinese premier at the summit held on the Indonesian resort island of Bali.

"China is willing to work with ASEAN states for the full implementation of the Declaration of Conduct of Parties in the South China Sea, strengthening cooperation, and work on the drafting of the South China Sea Code of Conduct."

The Code of Conduct would be a legally binding set of rules on the conflict, but given the complexity of the issue it remains far from realisation.