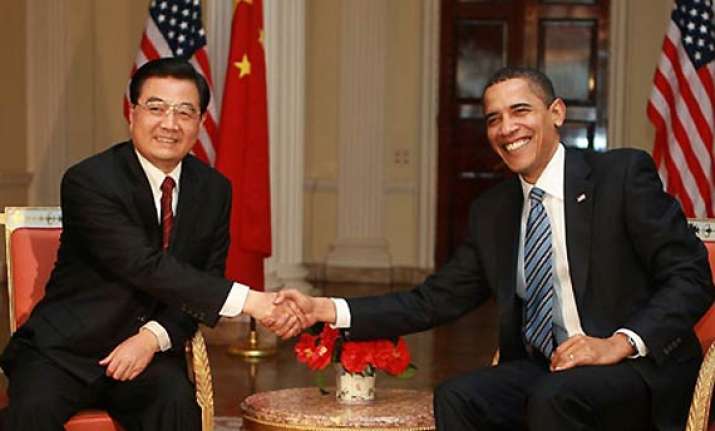 Beijing, Dec 7: China and US today held their annual defence dialogue in a bid to avoid misjudgement between their militaries amid Beijings's increased assertiveness in the South China Sea and Washington's move to enhance its presence in the Asia-Pacific region.

"The fact that the consultations took place as scheduled shows that both countries are being sincere about maintaining military exchanges," Gen. Ma Xiaotian, deputy chief of the General Staff of the Chinese People's Liberation Army (PLA), said at the start of the consultations.

The China-US consultations mark the first engagement between the defence ministries of both countries after America announced a USD 5.85-billion arms sale to Taiwan, including upgrades for 145 of its fighter jets in September. China views Taiwan as a rebel province.

"Hopefully both sides will make the best of this opportunity to expand common ground, keep risks under control and avoid misjudgement," Ma said, calling for positive results to come out of the one-day consultations.

"Like you, we place great value on this meeting," said Under Secretary of US Defence Ministry Michele Flournoy, who is leading the Pentagon delegation.

Significantly, US-China defence consultations took place a day ahead of the commencement of Sino-Indian defence dialogue in New Delhi in which Gen. Ma will also be taking part.

The China-US defence consultations included growing US presence in Pacific which is increasingly prominent in view of growing differences between China on one hand and Vietnam, Philippines, Malaysia, Brunei and Taiwan on the other over a number of islands in the South China Sea.