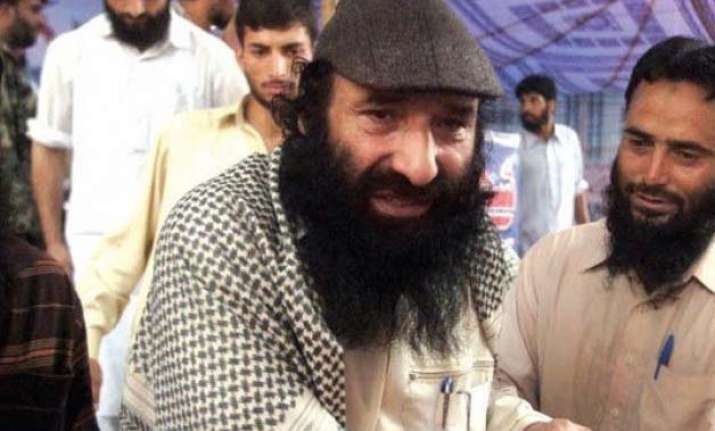 New Delhi: India's move to approach the United Nations for sanctions against Syed Salahuddin, supremo of banned Hizbul Mujahideen, is facing some unexpected hindrance from China.
China  has threatened to place a technical hold preventing the imposition of sanctions against Salahuddin.
This comes just a few days after Prime Minister Narendra Modi was welcomed by Chinese President Xi Jinping in Xi'an, latter's home town in Shaanxi province of China.
India is currently seeking the support of the UN Security Council's 15 members before formally introducing an application to put sanctions against Salahuddin for his association with militant organisations such as the al-Qaeda and Lashker-e-Taiba.
Under UNSC resolution 1267, members would be required to enforce travel bans and freeze his assets.
According to a report published in India Today, China is considering placing a technical hold on the application, and says it is seeking more information to prove Salahuddin's links to Al Qaeda - a prerequisite for listing under 1267.
Reports last week suggested that the Ministry of External Affairs had compiled a dossier on the militant to seek sanctions similar to those issued against Dawood Ibrahim.
Born as Syed Mohammed Yusuf Shah in Soibug in Budgam district in central Kashmir, Salahuddin is believed to have headed the United Jehad Council, an affiliate of the al-Qaeda.
The National Investigation Agency (NIA) has accused Salahuddin of funding terror activities in India through a charitable organisation. The agency had formally charged him with various terror-related activities last year.  
The militant, who lives in Pakistan-Occupied Kashmir and frequently shuttles between his permanent residence and Pakistan's Rawalpindi, was blacklisted by the United Nations in 2010 for his association with al-Qaeda.