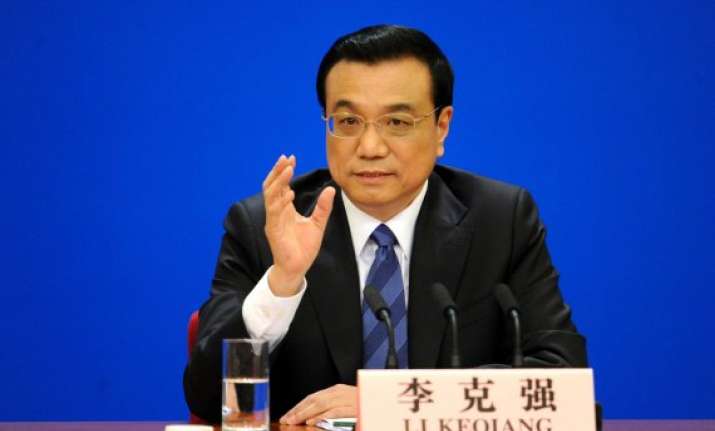 Bangkok: China will provide support to five neighbouring countries to improve infrastructure inter-connectivity and alleviate poverty, Chinese Premier Li Keqiang announced on Saturday.
The offer includes $1 billion for infrastructure inter-connectivity, $490 million in grant for poverty alleviation and $10 billion in special loans, Li said, according to a Xinhua report.
In a speech at the fifth summit of the Greater Mekong Subregion (GMS) Economic Cooperation held in Thailand's capital Bangkok, Li said that infrastructure inter-connectivity, particularly transportation facilities, is vital to boosting economy and development.
The Chinese and Thai governments have agreed to build Thailand's first standard-gauge railway line with a total length of over 800 km, which is estimated to cost nearly $10.6 billion.
Li expressed hope that the new high-calibre, high-quality and cost-effective railway line would benefit neighbouring countries, if extended to other places in the region.
The Greater Mekong Subregion designates a development project initiated by the Asian Development Bank (ADB) in 1992 that brought together the six states of the Mekong river basin -- Cambodia, Laos, Myanmar, Thailand, Vietnam and China.
The GMS programme, with the support of the ADB and other development partners, helps to identify and implement high-priority subregional projects in a wide range of sectors.
China also promised to invest $16.4 million to dredge the waterways along the Mekong river and prevent natural disasters.
The Chinese premier said that China expects to export its high-level production capacities in sectors like electricity, telecommunication, steel and cement to the neighbouring countries.
On a broader scale, Li said, the GMS Economic Cooperation, with a total trade volume of $150 billion in 2013, will further enrich China's partnership with the Association of Southeast Asian Nations (Asean).
To further China's ties with the GMS countries, Li suggested jointly planning and developing a comprehensive transportation network.