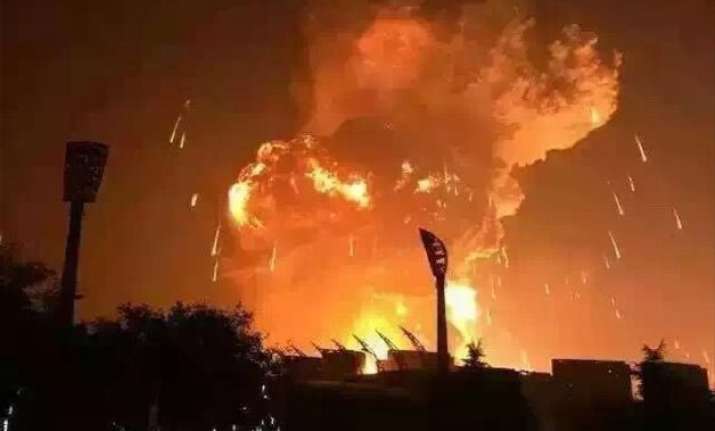 Beijing: A survivor from the explosions in China's Tianjin city in which 50 people were killed, on Friday said the casualties were grave as many fire-fighters at the site were caught unaware when the blasts occurred.
Over 700 people were injured in Wednesday's explosions at a warehouse, triggering huge flames, shattering windows and gutting over 2,500 cars. The blasts were massive enough to register as seismic activity.
Seventeen fire-fighters were among those killed in the horror in Tianjin, over 100 km from here, while 70 of those injured are in critical condition.
More than 1,020 fire-fighters and 140 fire engines are still battling the raging fire at the warehouse that stored dangerous goods, Xinhua news agency quoted Zhou Tian, head of Tianjin's fire department, as saying at a press conference.
"When the blast occurred, several fire-fighters were working to put out the fire, and backup forces had just arrived. They were caught off guard, so the casualties are grave," the survivor who was rescued on Friday morning said.
There is no immediate information on the survivor's identity.
Zhou did not specify the number of missing firemen.
"Forces from all sides are searching for the missing fire-fighters," the official added.