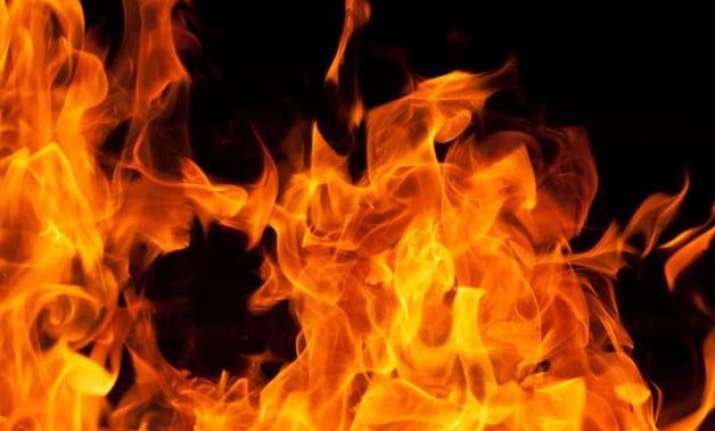 New York: Two people were fighting for life after a cat caught fire and ran around, unwittingly helping to ignite an apartment, officials and neighbours said.
Angel Alcazar - the owner of six cats - was cooking pork chops inside his apartment on Gouverneur Avenue in Bronx when a grease fire broke out, neighbours said.
As Alcazar tried to put out the blaze, at least one of his felines got too close and caught fire, they said.
The torched cat then ran around the home, setting everything it touched on fire, New York Daily News reported on the fire that occurred on Friday evening.
"I looked outside my window and I saw nothing but flames," said resident Theodore Oakes.
The fire quickly began consuming both the third and fourth floors of the building, which has 67 apartments, officials said. Five of the cats, including the one that was burned, are believed to have died.
Eleven residents were hospitalized and about a dozen were displaced, according to authorities. Two victims were in critical condition at Jacobi Hospital, authorities said. One woman - who tenants said has an autistic child - was unconscious and had extensive burns as she was pulled out of the building.
"She looked like she was burnt from her breasts down to her groin," said tenant Whitney Martin.
A mewling black cat is believed to be the only one of Alcazar's cats that survived.
It was found crouched in the corner of the third-floor hallway hours after the fire was put out, witnesses said. "(Alcazar) didn't treat his animals very well," Suzanne Guthridge, another tenant said.
"The house always smelled like cat urine and cat poop. I did call PETA (on him).
They said they were gonna send somebody out, but nothing was ever done."
Alcazar, who may have been injured in the blaze, was taken away for questioning as fire department marshals investigated the cause of the blaze, witnesses and a department spokesman said.