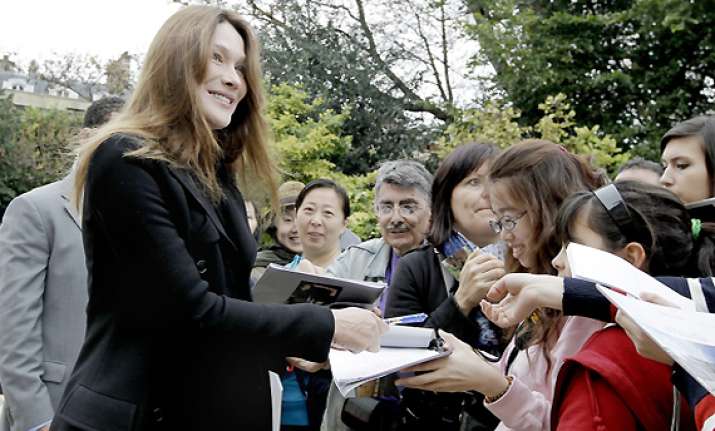 Paris, Dec 14: French first lady Carla Bruni-Sarkozy has made her first public appearance since giving birth to a little girl in October.

Bruni-Sarkozy handed out presents to children at the traditional Christmas celebration at the Elysee presidential palace. The first lady, dressed in a fringed beige poncho, did not have baby Giulia with her Wednesday.

Born Oct. 19, Giulia Sarkozy is the first baby born to a sitting French president.

Bruni-Sarkozy, a former supermodel turned singer, and her husband, conservative French President Nicolas Sarkozy, have remained coy about the baby.

Though gossip magazines splashed photos of Bruni-Sarkozy leaving the clinic with the baby on their covers, the first couple has yet to release an official photo of their daughter.