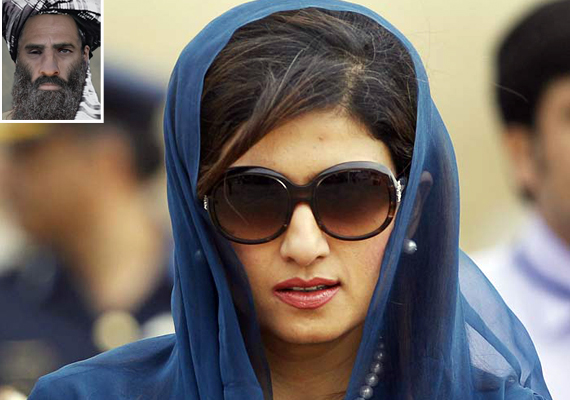 Islamabad, Feb 18: Foreign Minister Hina Rabbani Khar on Friday said Mullah Mohammad Omar, the supreme commander of the Afghan Taliban, was not in Pakistan and it was "preposterous" to think that Islamabad could ensure his participation in peace talks with the Afghan government. 

Khar made the remarks during an interaction with reporters at the conclusion of a joint news conference here by the Presidents of Afghanistan, Iran and Pakistan. 

She was responding to a question on whether Pakistan could deliver Afghan Taliban commanders, including Mullah Omar, for peace talks.

She said it was "preposterous" to think that Pakistan could deliver Mullah Omar to the negotiating table as Afghan leaders have been demanding.

She further contended there was no "clarity" on the role that Kabul wanted Islamabad to play in the Afghan reconciliation process.

"We are willing to look at anything. But if you have unrealistic, almost ridiculous, expectations, then you don't have sort of common ground to begin with," Khar said.

 "Deliver Mullah Omar? If that is the expectation, then there's no reality check then. Then (such expectations are) not only unrealistic, but preposterous," she added. 

Earlier, the 'McClatchy' news wire quoted unnamed Pakistani and Afghan officials as saying that an angry Afghan President Hamid Karzai confronted Pakistan's top leaders during a meeting yesterday and demanded that they produce Taliban leaders for talks.

According to one official, Karzai "bluntly demanded that Pakistan produce Taliban leaders to negotiate with him during his visit".

His "aggressive stance" shocked the Pakistani side and Prime Minister Yousuf Raza Gilani briefly halted the meeting, the report said.