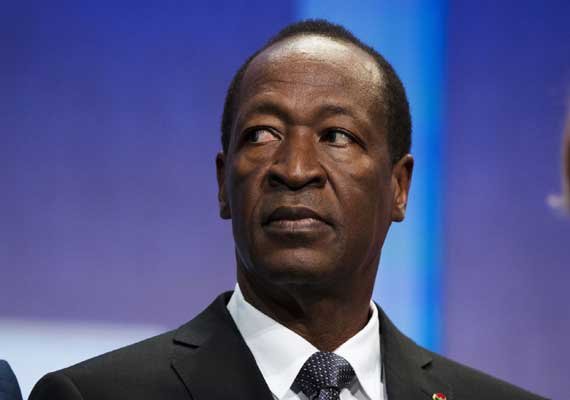 Ouagadougou: Burkina Faso's President Blaise Compaore on Thursday declared a state of emergency after violent protests against his attempt to extend his 27-year-rule.
The move came after the government of Burkina Faso scraped its decision to amend the country's constitution, Xinhua reported.
Compaore will complete two five-year democratic terms in Nov 2015 and the constitutional revision should enable him to run for a third term in 2015.
Earlier in the day, hundreds of protesters stormed the country's parliament and burned one of its halls to prevent the vote on constitutional amendment.
Riot police used tear gas in an attempt to stop the assault but finally were forced to withdraw.
The security forces had blocked the entrances leading to parliament with armoured cars in anticipation of the protest.
During the assault, several explosions could be heard in the distance.
Opposition leader Zephirin Diabre had called for a "national mobilisation" against the amendment, which was expected to be passed in parliament, where Compaore's Congress for Democracy party had a majority.
The protests began two days ago, when thousands marched in Ouagadougou shouting "Twenty-seven years is enough".