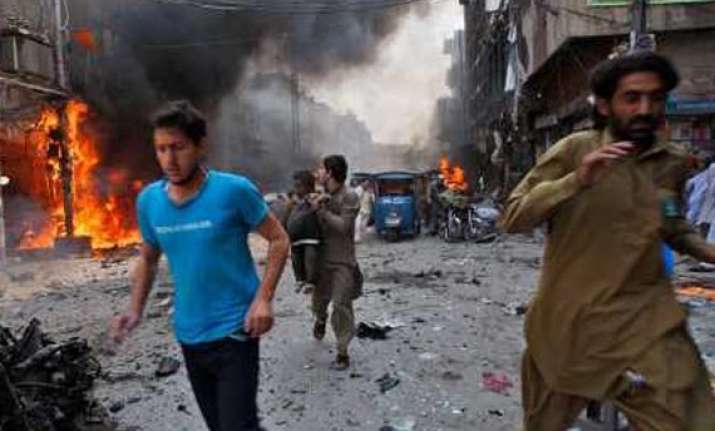 Islamabad: At least three persons were killed and four others injured today when a roadside bomb targeted a vehicle in Khyber-Pakhtukhwa province in Pakistan's northwest.
Explosive material was hidden in a bag placed in the vehicle parked in Peshawar Chowk of Kohat city.
There passengers died and four others injured in the blast, Geo News quoted a police official as saying.
The injured were shifted to a hospital.
The TV footage showed that one side of the vehicle was badly damaged.
Nobody took responsibility for the attack but the Taliban often targets the civilians and security forces in the areas.
Pakistan launched a massive military operation in North Waziristan in June to eliminate terrorists and claimed that command and control system of militants was destroyed.
In a similar incident, at least seven persons were injured when a powerful explosion rocked Quetta, the capital of Pakistan's southwestern Balochistan province, police said.
A police official said that the explosive was fitted with vehicle loaded with fruits.
"The vehicle was parked on the roadside at the time of bombing," he said.
A senior police official was apparent target of the blast as the explosion occurred when his vehicle was near the site of bombing, the reports said.
The official remained unhurt.
Nobody took responsibility of the blast but Baloch nationalist are active in the province and often target the security forces.