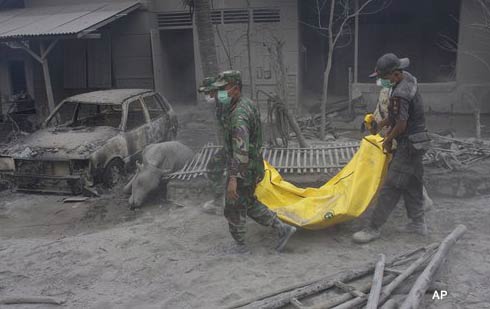 Mount Merapi, Oct 5 (AP) The most powerful eruption in a century from a volatile Indonesian volcano has killed at least 78 people and raised the death toll to 122.
Dozens of bodies were found today after searing gas avalanched down Mount Merapi around midnight. Houses and trees were torched and villagers incinerated as they fled.
The National Disaster Management Agency said on its website that the deaths around the village of Bronggang raised the toll to 122 by today afternoon.