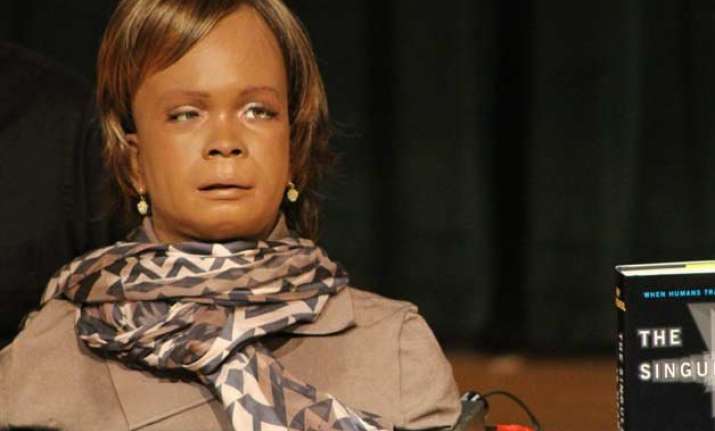 New Delhi: Bina48 is the most sophisticated robot ever-built on Earth. It can think independently, show emotions, tell jokes, recite poetry and almost completely mimic humans.
Modeled on Bina Aspen - a transgender and wife of America's famous lawyer and CEO of biotech outfit United Therapeutics, Martine Rothblatt - the robot is aptly defined as a "mind clone".
Bina48's hardware was created by robot designer David Hanson over the course of three years for $125,000.
It has"character Engine" software which tries to imbue the human Bina with a more unified perspective of the world having logic and motive.
The flesh-and-blood Bina was also interviewed for as long as 20 hours to fill in the knowledge gap of the intricately mechanized robot. She was asked about her childhood and career and then this conversation was transcribed and uploaded to the artificial intelligence database of Bina48.
The mind clone's head and torso resemble inharmoniously like the real-life Bina. Her skin is made of a material called "frubber" which helps the robot to frown, smile and look a bit confused.
Bina48 has in fact, even been interviewed by a famous American daily. Bina48 was asked, "What is it like to be a robot?" to which it replied, "Um, I have some thoughts on that. Even if I appear clueless, perhaps I'm not. You can see through the strange shadow self, my future self. The self in the future where I'm truly awakened. And so in a sense this robot, me, I am just a portal."
As reported by Indian Express daily, Rothblatt states that when "Bina's mortal self dies, the robot version of her wife will live on making it possible for our identity to begin to transcend our bodies, truly making humans immortal".