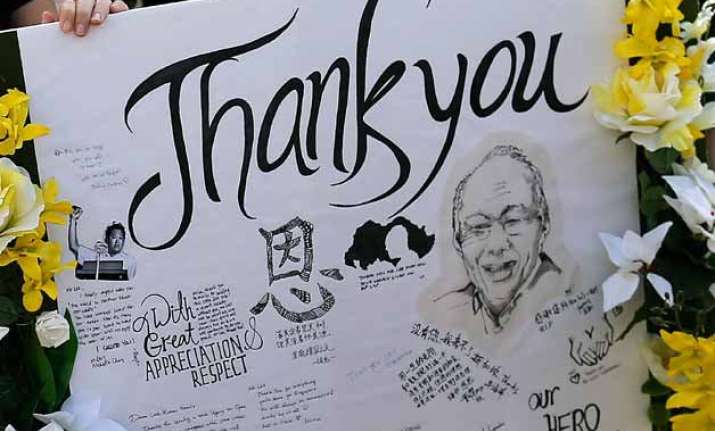 New Delhi: Former US president Bill Clinton will lead a high-level delegation to Singapore on Sunday to attend the funeral of country's patriarch Lee Kuan Yew.
Members of the delegation include Kirk Wagar, US Ambassador to the Republic of Singapore, Henry Kissinger, former US Secretary of State, Steven Green, former US Ambassador to Singapore, and Thomas Donilon, former Assistant to the President for National Security Affairs.
ALSO READ: Modi to attend Lee Kuan Yew's funeral
Lee, who was a respected global leader for having directed Singapore's development during 30 years as Prime Minister, will be laid to rest on Sunday.
On Monday, President Barack Obama and top political leaders sent their condolences on the passing of Lee.
India's Prime Minister Narendra Modi and Australian Premier Tony Abbott will be among Southeast Asian heads of state to be present at the funeral on Sunday.
Prime Minister Lee Hsien Loong, who is also Lee's eldest son and Singapore's third Premier, has declared a period of national mourning from March 23 to 29 as nation plunged into mourning following the death.
Singapore's economic success and infrastructure development is attributed to Lee's government policies, which at times were hard but yielded the most out of an island city-state with no natural resources.