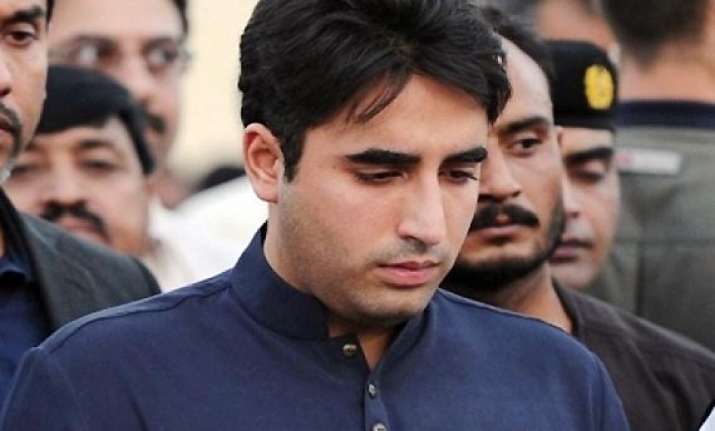 Karachi: Bilawal Bhutto, the chairperson of the Pakistan Peoples Party, has claimed he received threats from the banned Lashkar-e-Jhangvi.
"Received threat letter from LEJ. Will hold Punjab govt responsible 4 LEJ attacks if Sharif cont 2 give them protection & refuse2 take action," Bilawal, son of late Prime Minister, Benazir Bhutto and former President, Asif Zardari tweeted on Thursday night.
The PPP which rules the southern Sindh Province, has in the past accused the Punjab government of sheltering the LeJ, which is also reported to have sent threat letters to the provincial government, warning them to stop "atrocities", otherwise they would resort to targeting law enforcing agents and government officials.
The chief minister of Punjab, Shahbaz Sharif, immediately took notice of Bilawal's tweet and has ordered the inspector-general of Punjab to contact the PPP leader and look into the threats sent to him.
A spokesman for Bilawal House, the official residence of the Zardari family, said steps have been taken to increase security for Bilawal and his sisters after the LEJ threats.
The PPP leader travels in a heavy convoy of police and personal security vehicles in Karachi.
Bilawal's mother was assassinated shortly after addressing a public rally in Rawalpindi and before that she had survived a suicide bomb attack after returning to Pakistan from an exile.