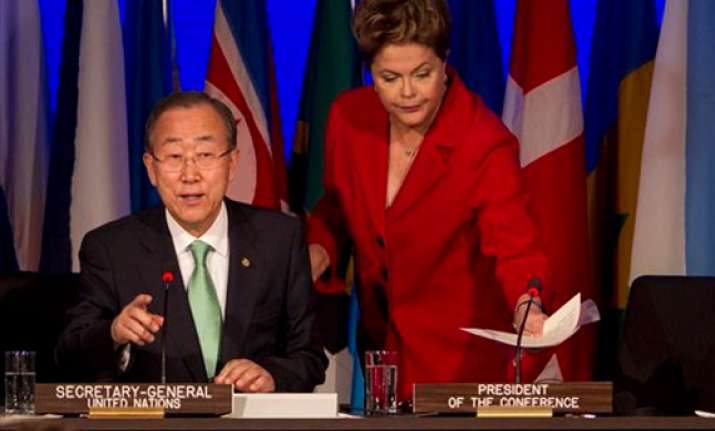 Rio de Janeiro, Jun 20:
  A U.N. conference on the environment has opened in Rio de Janeiro, where 193 countries are participating. The global body says it's the biggest meeting it has ever organized.
Secretary-General Ban Ki-moon got the so-called Rioრ summit rolling Wednesday, saying progress on environmental issues has been slow since Rio hosted the landmark Earth Summit in 1992.
But he says he's hopeful negotiators are within reach of an "historic agreement" on sustainable development issues, such as protections for oceans, helping poor nations use renewable energy and protecting forests.
Environmentalist groups complain that the summit's conclusions are weak and make virtually no advances over what governments promised two decades ago.