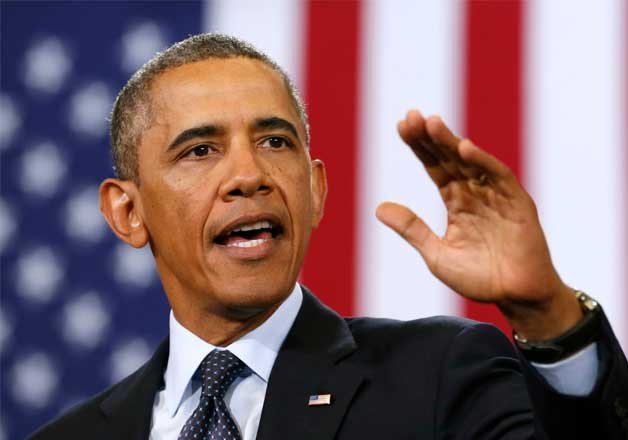 Washington: Barack Obama today announced that he along with Michelle will next month make a landmark Cuba visit, the first by a US President in nearly 90 years, as the two arch rivals look to bury their Cold War-era animosity.
"Next month, I'll travel to Cuba to advance our progress and efforts that can improve the lives of the Cuban people," Obama said in one of a series of tweets.
"14 months ago, I announced that we would begin normalising relations with Cuba and we've already made significant progress," he said.
Obama's brief stop is planned for March 21-22.
On Obama's Cuba visit, White House deputy national security adviser Ben Rhodes, said, "For more than fifty years, the United States pursued a policy of isolating and pressuring Cuba.
While the policy was rooted in the context of the Cold War, our efforts continued long after the rest of the world had changed."
"Put simply, US Cuba policy wasn't working and was well beyond its expiration date. Cuba's political system did not change," he said.
Talking about the landmark visit, Obama said, "We still have differences with the Cuban government that I will raise directly. America will always stand for human rights around 
the world."
Calvin Coolidge was the last US president to visit Cuba in 1928. He went there to address the Sixth Annual International Conference of American States in Havana.