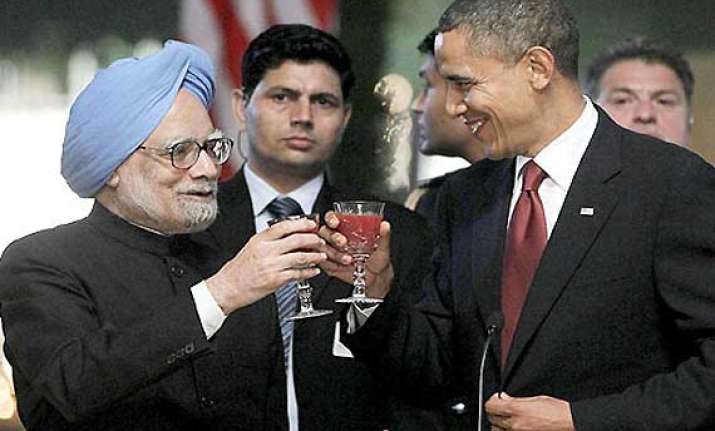 Washington: US President Barack Obama has spent a whopping $1.55 million on five of his state dinner since 2009, with the most expensive of them being the first one hosted in honour of Prime Minister Manmohan Singh.
Records from the State Department Office of Protocol, whose budget covers state dinners, show they can cost taxpayers in excess of half a million dollars per event.
In response to a Freedom of Information request to which it took the state department 13 months to respond, CBS News has obtained the Office of Protocol's expense calculations for the first five state dinners of the Obama presidency.
The Obama administration spent $572,187.36 for the State Dinner for PM Manmohan Singh at the White House on November 24, 2009.
Obama hosted Mexican President Felipe Calderon on May 19, 2010 at a cost of $563,479.92.
He held his third State Dinner on January 19, 2011 for Chinese President Hu Jintao at a cost of $412,329.73.
Obama held the fourth State Dinner on June 7, 2011 for German Chancellor Angela Merkel and the cost was $215,883.36.