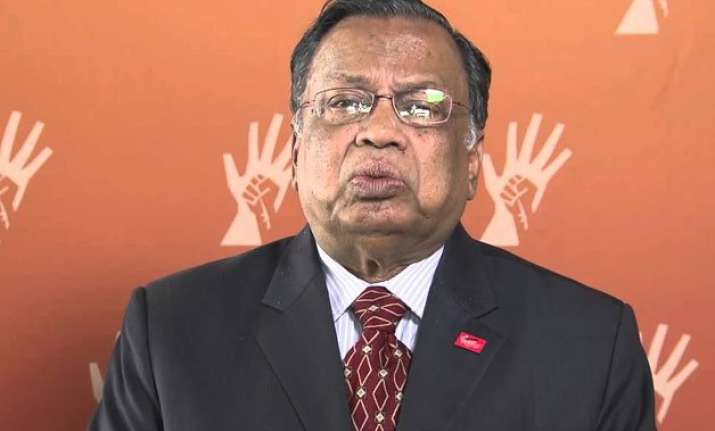 Dhaka:  Describing the ratification of Land Boundary Agreement (LBA) by Indian Parliament as manifestation of Prime Minister Narendra Modi's excellent "statesmanship", Bangladesh Foreign Minister A H Mahmud Ali today said it was a milestone in building friendship and trust in bilateral ties.
"I would like to recognise with deep gratitude the contribution of Indian Prime Minister Narendra Modi for his excellent leadership and statesmanship in steering the (LBA) bill in Indian Parliament," Ali said at a seminar here.
He appreciated the "rare unanimity" shown in the both the houses of parliament in passing the bill in an atmosphere of "friendship and trust" for the next door neighbour.
A diplomat-turned-politician, Ali called the LBA as an issue "close to my heart" since he was linked to the process since 1974 when Bangladesh's founder and Prime Minister Sheikh Hasina's father Sheikh Mujibur Rahman inked the deal with his the then counterpart Indira Gandhi.
"She (Hasina) completed the unfinished work of her father through her dynamic diplomatic skills...She is a great leader of our time which was recongnised time and again by the Indian Parliament as they passed the bill," the minister said.
Bangladesh-India Friendship Society staged the seminar titled 'Land Boundary Agreements: Expectations and Achievements' as Modi is set to arrive Dhaka on his maiden two-day tour from June 6.
Indian High Commissioner Pankaj Saran also joined the seminar along with foreign relation experts and diplomats of several other countries while the president of the Society and University Grants Commission chairman Professor Azad Chowdhury chaired the function.
Ali's comments came after Modi earlier today in Delhi compared the LBA a landmark event like the fall of the Berlin Wall.
Indian Parliament earlier this month unanimously passed a constitution amendment bill ratifying the LBA with Bangladesh, paving the way for its implementation that has been pending for 41 years.
"We would like to implement the LBA as soon as possible," Ali added.