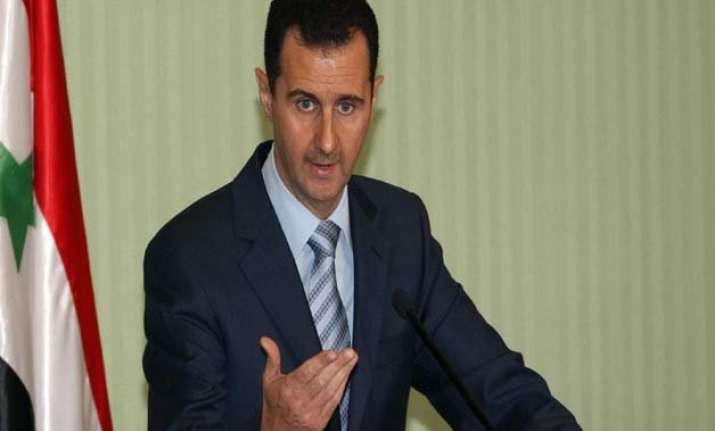 Damascus: The administration of Syrian President Bashar al-Assad supports the Russian efforts on holding a second round of talks on the Syrian crisis in Moscow next month, media reports said Sunday.
Assad made the remarks during a meeting with the visiting Russian special envoy to Syria Azmatullah Kolmohammadov, the state news agency SANA reported.
Both sides stressed the need to continue coordination and consultation between Moscow and Damascus to make the Russian efforts a success regarding holding a second round of inter-Syrian talks in Moscow.
Last January, the Russian capital hosted consultative talks between representatives of the Syrian government and opposition figures and parties with the aim to prepare for a Syrian-Syrian dialogue to solve the long-running crisis.
The meetings were concluded with both parties agreeing on a set of guidelines proposed by Russia.
The guidelines, which were called "Moscow principles," mainly stressed on maintaining Syria's sovereignty and unity, fighting terrorism, settling the crisis peacefully and politically and rejecting any foreign interference.
During their meeting on Sunday, Assad and Kolmohammadov discussed the continued Russian efforts to hold a second round of talks in Moscow, reportedly slated for next month, according to Xinhua.
Assad stressed that his government trusts the Russian leadership and believes in its "relentless efforts" to find a solution for Syria.
He, however, pointed out the impediments in the face of reaching a solution to the four-year-old conflict, mainly the ongoing support some regional and Western countries are rendering to the "terrorist" groups.
For his part, Kolmohammadov said that the Syrian leadership is indeed keen to stop the bloodshed in the country in all possible means.