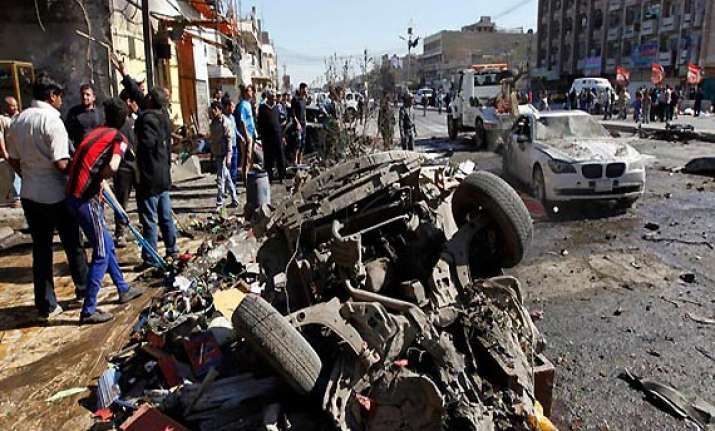 New Delhi: The surge of violence continues in Iraq as a car bomb explosion hit the vegetable market in Samarra city killing 17, yesterday.
Atleast 35 were wounded, when a   pickup truck packed with explosives blew up at the central market in Samarra, 95 kilometers (60 miles) north of the capital.
The incident took place when people were shopping for the Muslim holiday of Eid al-Adha.
More than 5,000 people have been killed in Iraq since attacks began accelerating in April following a deadly security crackdown against a Sunni protest camp in the northern town of Hawija.
Iraq is witnessing its worst eruption of violence in recent years, which raises fears that the country is sliding back to the full-blown civil conflict that peaked in 2006 and 2007 when monthly death toll sometimes exceeded 3,000.
According to the UN Assistance Mission for Iraq, almost 6,000 civilians were killed and over 14,000 others injured in Iraq from January to September this year.