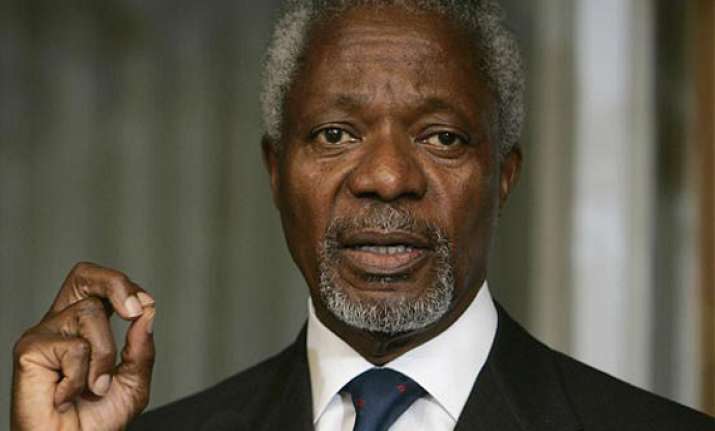 Damascus, Apr 25: A car bomb rocked Damascus on Tuesday, a day after nearly 60 were killed across Syria, as international peace envoy Kofi Annan said violence levels were "unacceptable" 12 days into a promised truce.
Three people were wounded when the blast went off in the Marjeh district of the capital, Syrian state television reported, blaming "terrorists", the government term for rebels.
"An armed terrorist group detonated the car bomb near the Yelbugha complex in Marjeh, wounding three people and causing damage to nearby buildings," it said.  
State news agency SANA said the bomb was placed under the car of an unsuspecting man, who was among those hurt.  
The blast came as UN observers returned to the city of Hama's Arbaeen neighbourhood, which activists said suffered a "massacre" on Monday at the hands of regime troops.  
The Syrian Observatory for Human Rights said 31 civilians were killed in the flashpoint central city, out of a total of 59 people, including five soldiers, killed in violence nationwide.
A Damascus-based rights group said that among those killed in Hama were nine activists "summarily executed" a day after they had met the UN observers on a previous visit.  
Activist Abu Ghazi al-Hamwi said the UN team met "members of the martyrs' families. But they did not comply with the families' requests to visit the mass graves where yesterday's dead had been buried."
Video footage posted online by activists showed a street in Arbaeen with large pools of blood and women weeping.
Two young girls were shown in one video crying and holding up the picture of a man. "This is my father," cries one girl.