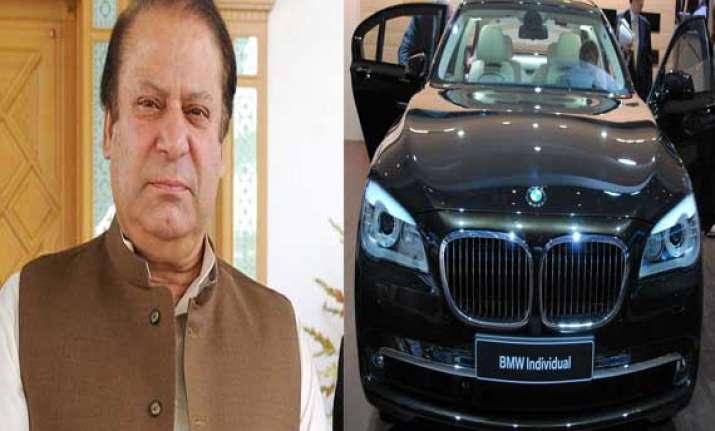 New Delhi: Pakistan Prime Minister Nawaz Sharif has added two BMWs in his security convoy, according to a report published in The Dawn.
Nawaz Sharif's this sedan, BMW 760 Li has high security protection equipments, which had cost the national exchequer Rs 22 crore 40 lakh.
However, on the orders of Finance Minister Ishaq Dar, the Federal Board of Revenue (FBR) is considering the purchase 'a special case' and is readily offering tax exemptions.
According to a government official privy to the acquisition of the vehicles, Dar's involvement in the case was unusual. Normally, the relevant department writes to FBR regarding exemptions.
In this particular case, a summary was moved by the director general of the Intelligence Bureau and sent to the Prime Minister's Office, which demanded two high-security vehicles for the PM's security detail.