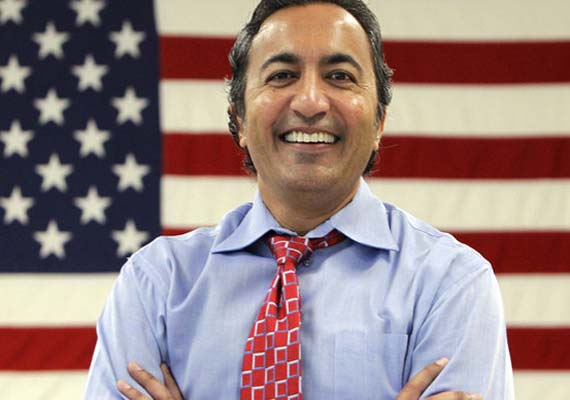 Washington, Jan 5: Indian-American Congressmen from California Dr Ami Bera has been appointed to two key Congressional committees that would help him play key role shaping America's foreign and science policies.
"In an increasingly complex global landscape, relationships with other nations have tangible effects here at home and we need strategic thinking to guide our foreign policy in the 21st century," Dr Bera said in a statement.
Bera said he is honoured to have been named to the House Foreign Affairs Committee.
Bera, 47, is only the third Indian American after Dalip Singh Saundh in 1950 and Bobby Jindal in 2005 -- to have ever been elected to the House of Representatives.
"Additionally, the Sacramento region is uniquely situated to benefit from opening up new markets for our goods and services around the world. That would help create jobs here at home," he said.
"Through my new role on the Science, Space and Technology, I'll also work to foster innovative industries that can bring good jobs to the 7th district (of California)," said Dr Bera, who on Thursday sworn in as Member of the US House of Representatives.
The only Indian American in the current 113th Congress, Dr Bera is only the third lawmaker from the community to be elected to the Congress.
Representing Sacramento County in the 113th Congress, Dr Bera said now begins the hard work of addressing the many challenges facing the region and his country.
"I look forward to working with my new colleagues from both parties to find common ground and to rebuild an economy that works for the middle class," he said.
"My parents emigrated here from India (Gujarat) in the 1950s with very little but the dream of a better life. I grew up believing America was a land of opportunity, where if you worked hard and played by the rules, you could reach your full potential," Dr Bera said.
"Thursday, my father was among those watching as I was sworn in to the US House of Representatives. My family's story isn't unique; it's the story of the American Dream. I will work every day to ensure that we continue to invest in the next generation and keep the American Dream alive," he said.