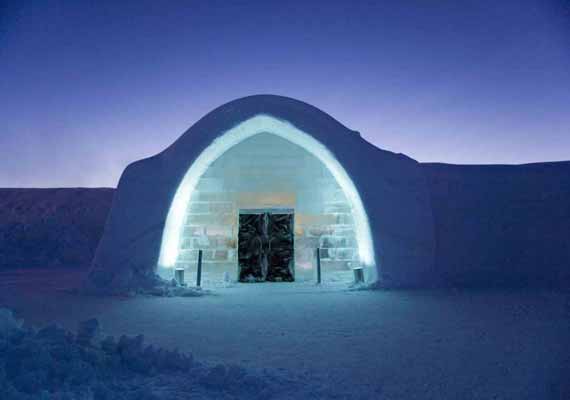 New Delhi: In a surprising instance, the authorities of the World's first ice hotel in the village of Jukkasjarvi, Sweden has been ordered to install fire alarms.
The authorities are astonished over this order but the reason is that things can actually catch fire pillows, sleeping bags or reindeer skins kept in the hotel.
The construction of the hotel is based upon the freezing temperature and the environment.
Installing fire alarms was a challenging task for the experts.
The first guests of the hotel came in 1990, when the place was used for an exhibition of ice art.
There was no place to spend the night, so the visitors of the exhibition slept in the hall
The entire hotel is made of snow and sculpted blocks of ice.