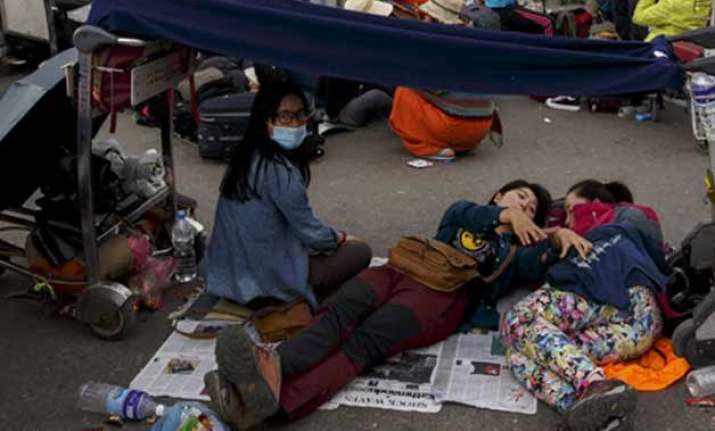 Kathmandu: After the deadly earthquake which has caused death of more than 5000 people, Nepal fears an epidemic in the open camps designated for the victims.
Due to unhygienic sanitation conditions and lack of water supply the health meters are giving warnings of disease outbreaks. Further worsening factor is the dead bodies which have still not been dug out of the debris. Till date there is no clarity on how many could be there and hence has set off the alarm bells.
Doctors in the city hospitals have also started receiving complaints of diarrhoea and skin allergies. In Bhaktapur, east of Kathmandu, suspected cases of gastroenteritis have emerged and doctors say that an outbreak of water-borne diseases in a such a situation is not unusual.
As per a report in Indian Express, an official of the Ministry of Health and Population said that the trapped bodies and dead cattle pose a serious health hazard and work has been stepped up to retrieve and dispose them.
However, the search team says that it is not easy to get to the bodies as they are probably deep enough the rumbles to reach. India's National Disaster Response Force (NDRF) alone has pulled out 85 bodies so far.
A doctor at the Bir Hospital, the city's largest, said inadequate sanitary conditions, contaminated water and lack of specialists in hospitals posed "imminent danger" to a population still counting its dead.
Meanwhile, to brace up for the situation, the officials at the Tribhuvan University Teaching Hospital have kept a medical team on alert and readied a plan to handle atleast 500 such cases.