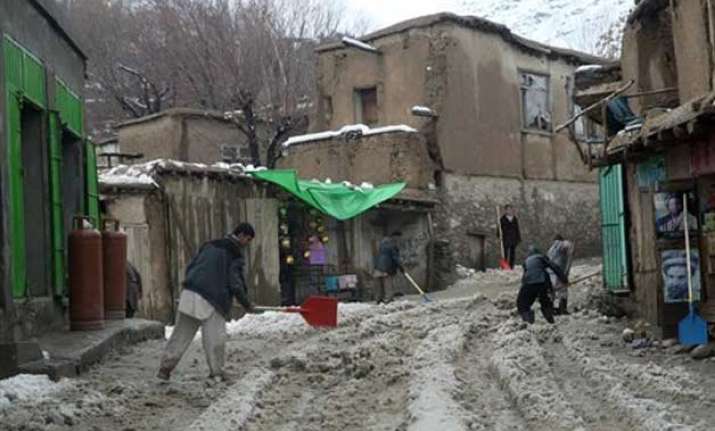 Panjshir province: Avalanches caused by a heavy winter snow killed at least 124 people in northeastern Afghanistan, an official said on Wednesday, as rescuers searched through the debris.
Homes were buried across four northeast provinces according to Mohammad Aslam Syas, the deputy director of the Afghanistan Natural Disaster Management Authority.
The province worst hit appeared to be Panjshir province, about 100 kilometres (60 miles) northeast of the capital, Kabul, where the avalanches destroyed or damaged around 100 homes, Syas said.
Panjshir provincial police chief, Abdul Aziz Ghairat, outlined regional death tolls.
Large parts of Afghanistan have been covered in snow as a major storm interrupted an otherwise mild and dry winter.
Afghanistan has suffered through some three decades of war since the Soviet invasion in 1979. But natural disasters such as landslides, floods and avalanches have taken a toll on a country with little infrastructure or development outside of its major cities.
In May, a massive landslide killed anywhere from 250 to 2,700 people, authorities said at the time. Another landslide in 2012 killed 71 people. Authorities were not able to recover the vast majority of bodies and ended up declaring the site a massive grave.