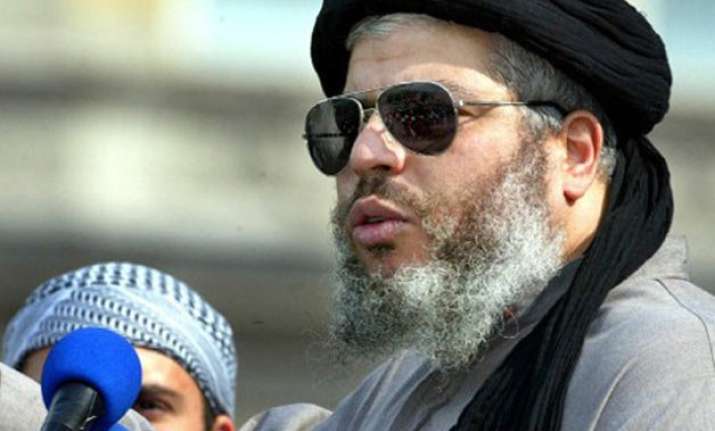 New York/London: A 41-year-old Indian-origin British man, suffering from paranoid schizophrenia, has been sentenced to 20 years in prison by a court here for trying to set up an al-Qaida training camp in the US on the orders of Abu Hamza, a UK-based Islamist extremist preacher.
Haroon Aswat, a Gujarati Muslim born in the UK had pleaded guilty to terror charges in March and has already served 11 years in a US jail. Aswat from West Yorkshire in northern England could qualify for early release in six years.
"Aswat has been sentenced to 20 years in prison for terrorism offenses relating to establish a terrorist training camp in the United States," India-born Preet Bharara, attorney for the southern district of New York, and John Carlin, assistant attorney general for national security, said in a joint statement after the Manhattan Federal court sentenced him on Friday.
"Aswat's conviction and the sentence imposed on Saturday, along with the other recent terrorism prosecutions by this office, including of Sulaiman Abu Ghayth, Abu Hamza, and Khaled al Fawwaz, serve as further proof that justice in international terrorism cases continues to be delivered in American civilian courts," the Indian-origin attorney said.
Aswat had admitted conspiring with radical Muslim cleric Abu Hamza al-Masri to set up a camp 15 years ago in Oregon.
According to the allegations contained in the indictment, in late 1999, Aswat, along with co-defendants Abu Hamza, Ouassama Kassir, and Earnest James Ujaama, attempted to establish a terrorist training camp in Bly, Oregon for Muslims to receive various types of training, including military-style jihad training, in preparation to fight jihad in Afghanistan.
Aswat was convicted of one count of conspiracy to provide material support to al-Qaida, and one count of providing material support to al-Qaida, the statement said.
Aswat received training at al-Qaida's al-Faruq training camp in Afghanistan, which was al-Qaida's primary training camp and where recruits were trained in topics that included military tactics, weapons, and explosives.
In addition to the term of imprisonment, judge Katherine B Forrest ordered that Aswat be removed from the US to the UK following the completion of his sentence, it said.
A ledger naming Aswat as an al-Qaida associate was said to have been found in 2002 in a Pakistan safehouse that prosecutors say was used by Khalid Sheikh Mohammed, the accused architect of the September 11 terrorist attacks.
Forrest directed that Aswat's sentence should include specialized psychiatric care as he claims to have suffered from schizophrenia for the last 20 years.
Hamza, who is in his mid-50s, was convicted at a US trial in May 2014 and sentenced him to a life term in January. Hamza, the former imam of the Finsbury Park mosque in north London, was jailed in Britain for seven years in 2006 for using speeches on the streets of London to incite followers to murder non-believers.