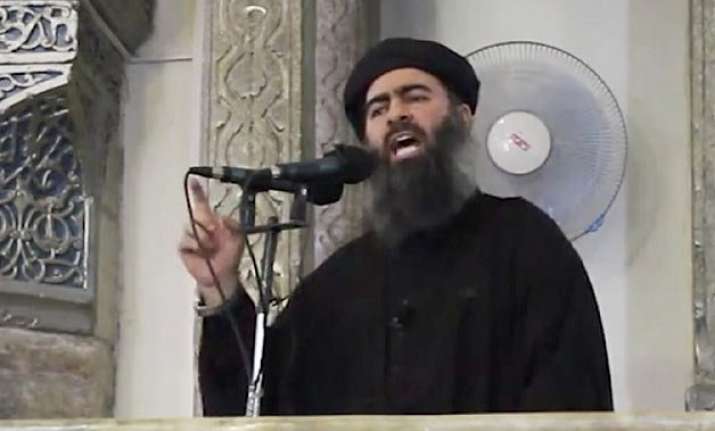 One of the most dreaded terrorists Abu Bakr al-Baghdadi, the leader of Islamic State has  reportedly got  seriously injured  in the US- led air strikes carried out in Western Iraq.
According to a report published in The Guardian, Baghdadi received these injuries in Western Iraq in March this year. Baghdadi's wounds were at first life-threatening, but he has since made a slow recovery.
Quoting sources, the report further says that Baghdadi, is recovering from the injury and is not looking after the day to day affairs of IS.
An  Iraqi official told The Guardian: "After being hit, al-Baghdadi, with a range of elements of his organisation fled into Syrian territory because of its proximity to Qaim," .
The report  reveals that the militant organisation had already decided to name a new leader for the outfit in case Baghdadi did not recover from his injuries. However, the Sunni militant leader has been showing signs of improvement. Two separate officials – a western diplomat and an Iraqi adviser – separately confirmed that the strike took place on 18 March in the al-Baaj a district of Nineveh, close to the Syrian border.
Baghdadi is understood to have been spending much of his time in al-Baaj, about 200 miles west of the Isis stronghold of Mosul.  Baghdadi also survived in one of the earlier air strikes in which the US Jets bombarded a two car convoy on December 14 2014 on the outskirts of Mosul. It is believed that Baghdadi's close aide Auf Abdul Rahman al-Efery got killed in this attack.