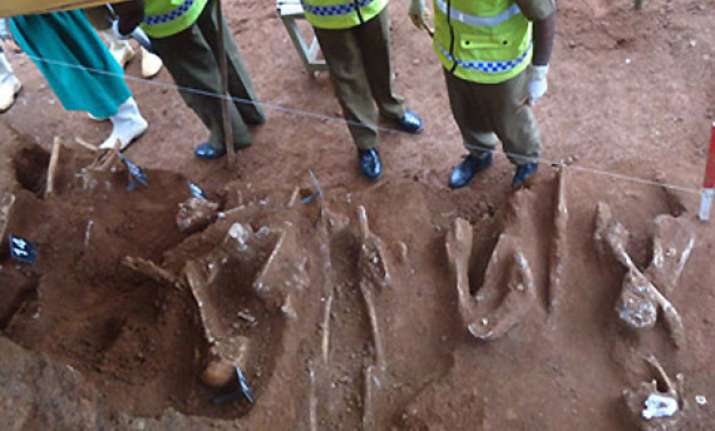 Colombo: Eighty skeletal remains have been dug out of a mass grave in a former LTTE stronghold in Sri Lanka, fuelling speculation that the bodies are of Tamil civilians who disappeared during the war with the rebels.  
"We have collected some 80 skeletal remains and removed them for safe keeping," said Dhananjaya Waidyaratne, a judicial medical officer.
Excavations resumed yesterday after a short break since the first four skeletal remains were discovered on December 21 by construction workers in Thirukatheeswaram area of Mannar district, Waidyaratne said.
After a magisterial inquiry, forensic medicine officials were deployed in the area. Officials earlier said women and children were among those buried in the grave.  
Officials said further tests are needed to establish how and when the people died.
Tamil leaders have said the victims could be members of the local Tamil community. Mannar, which has a sizable Tamil population, witnessed many battles between government troops and the LTTE during the civil war.  
This was the first discovery of a mass grave in the northeast since the army crushed Tamil Tiger rebels in 2009 following a decades-long war for a separate homeland for ethnic minority Tamils.