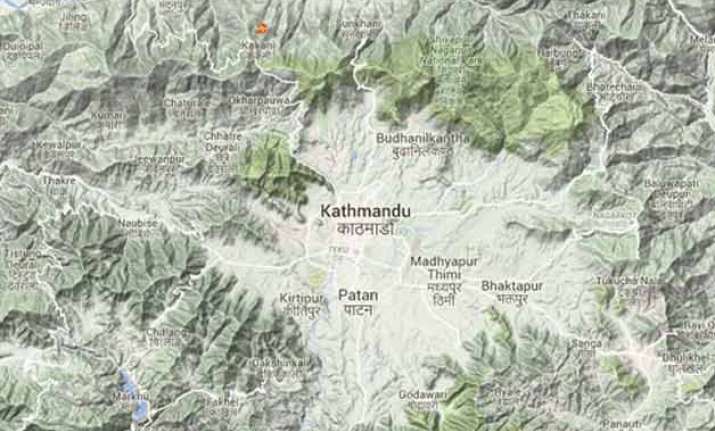 New Delhi: An earthquake measuring 5.2 on the Richter scale hit Nepal tonight at around 9.50 PM IST, according to the US Geological Survey.
As per initial reports, the earthquake came with a loud sound, resulting in panic-stricken residents rushing out of their houses in the capital city.
The US Geological Survey or USGS said on its website that today's earthquake measured 5.2 on the Ritcher Scale. The epicenter of the quake was at Sindhupalchowk district located 65 kilometres north of the Himalayan country's capital city of Kathmandu, according to Nepal Seismological Centre.
Mild tremors were also felt in some districts in North Bihar, bringing back memories of the massive 7.9 magnitude earthquake that struck Nepal last year on April 25. Tremors were felt in the Raxaul, Motihari, Sitamarhi, Gopalganj districts in Bihar as well.
The capital city and adjoining areas had suffered extensive damage in last year's quake on April 25 that killed nearly 9,000 people, injuring many more and rendering people homeless.
Though some reports suggest some injuries, no casualties have been reported after the earthquake yet. There are no confirmed reports yet of damage to property yet.