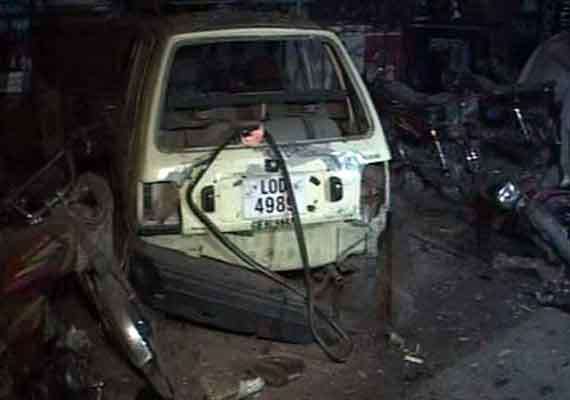 Islamabad: At least three persons, including a sub-inspector, were yesterday killed and another 14 injured critically in a suicide blast outside an Imambargah in the Pakistani garrison city of Rawalpindi.
The blast took place in the parking lot outside the Imambargah, or Shia prayer hall, in Gracy lane near Benazir International Airport.
The bomber was on a motorcycle near a police checkpoint outside the prayer hall when he blew himself up. Gracy Line is located in a very sensitive part of Rawalpindi, situated between military buildings, the airport and Chaklala air base.
The blast damaged several motorcycles and vehicles parked near the Imambargah, police officials said.
An emergency has been declared at hospitals in Rawalpindi in the aftermath of the explosion.
Bomb disposal and rescue operatives rushed to the scene. Sub-inspector Amanat Ali of the Airport Police Station was among those killed.
The critically injured have been transferred to the Benazir Bhutto hospital in Rawalpindi for treatment.
Three police officials were among those injured, including SHO Rab Nawaz.