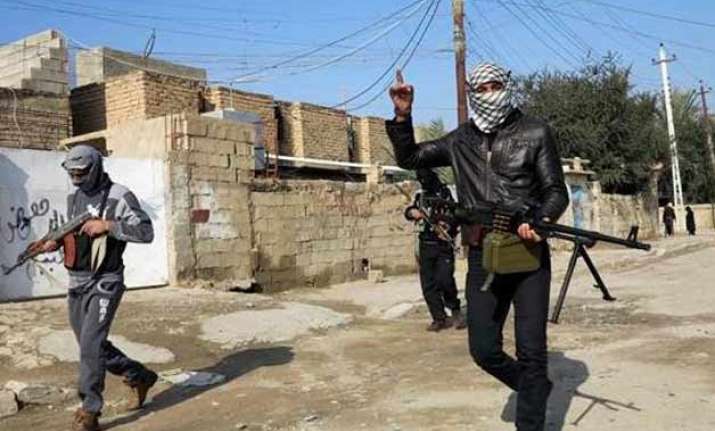 Baghdad:  At least 22 militants of the Islamic State (IS) extremist group were killed on Wednesday in airstrikes in Iraq's western province of Anbar, a provincial security source said.
The international warplanes carried out the airstrikes on IS positions in Barwana area, near the town of Haditha, leaving at least 10 militants killed and seven others wounded, the source told Xinhua on condition of anonymity.
Separately, an Iraqi aircraft carried out an air strike on two houses, said to be used by IS militants, near the town of Khaldiyah, killing 12 militants, the source said, citing intelligence reports.
On July 13, the Iraqi authorities announced the start of a major offensive against IS militants to free key cities and towns in the largest province of Anbar province from IS militants.
Iraqi security forces and allied Hashd Shaabi paramilitary militias have been fighting for months to retake control of key cities and towns in Iraq's largest province of Anbar since the IS militants seized most of it and tried to advance toward capital Baghdad, but several counter attacks by security forces and Shiite militias have pushed them back.