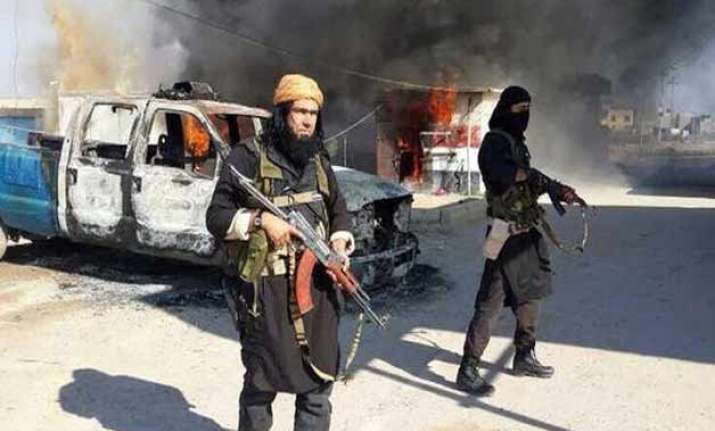 Damascus: At least 20 Syrian soldiers were killed when repelling an attack by extremist groups against a military airbase in Syria's southern province of Sweida, a monitor group reported on Saturday.
Among those killed, 12 were with the Palestinian Liberation Army (PLA), a brigade in the Syrian army that comprises Palestinian refugees in Syria, Xinhua news agency reported citing the Syrian Observatory for Human Rights.
It said militants, believed to be of the Islamic State (IS) group, launched an offensive against the Khalkhala airbase in the countryside of Sweida on Friday, adding that 15 of the attackers were also killed during the offensive.
Other activists said the Syrian forces managed to repel the attack against the airbase in Sweida, a predominantly Druze province that has largely remained safe during Syria's four-year-old conflict.