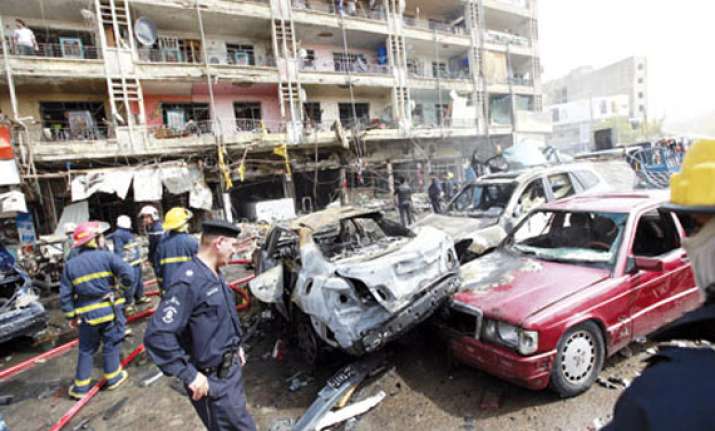 Baghdad, Nov 27: At least 19 people died and 72 others were injured in three car bomb attacks Tuesday near Shia religious sites in Baghdad, police said.
In the deadliest attack, eight people died and 21 others were injured when a car bomb exploded near a Shia mosque in al-Shu'ala district of Baghdad.
In the second attack, six people were killed and 32 others injured near a Shia mosque in Qureat area, a police officer told Xinhua requesting anonymity.
Five more died and 19 were injured in a third explosion near a mosque in Baghdad's Hurriya district. The toll may rise as many of the injured were in serious condition.